Regular Price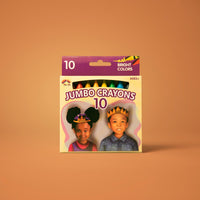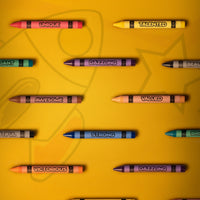 Safe & Secure Checkout
4 Boxes - For $17.99
(Taxes Included In Prices Listed)
Imagine having these when you were a kid. Seeing someone who looked like you represented. Representation matters not only for our kids but for those guiding them through life as well. That is what You Are is focused on achieving. 
Let's be honest with each other for one second if that's okay with you. We are all consumers of a variety of products, brands, services, etc. As consumers, our power comes from what we choose to consume and from who we are receiving it from. 

With that power, we can put each other on the shelves in the supermarkets. We can cause rapid economic growth within our communities. These crayons represent growth, change, and a new reality for our kid's futures. 
This is the first of many products we are creating. We support all nationalities and plan on releasing more amazing products representing them. 
High-quality 10-piece non-toxic jumbo crayon set with words of positive affirmations on each crayon from You Are™️.
100% Minority Owned
Over 1,000 Boxes Sold
Free US Shipping On Orders Over 30$
You Are Talented
You Are Strong
You Are Victorious
You Are Brilliant
You Are Unique
You Are Beautiful
Positive Affirmations On Every Crayon
Giving Back
The You Are Brand is committed to community and giving back! Every time we get receive an order, a box will be given to an underprivileged Child. They too need to know that they are beautiful, talented, valued and much more!
Buy Now